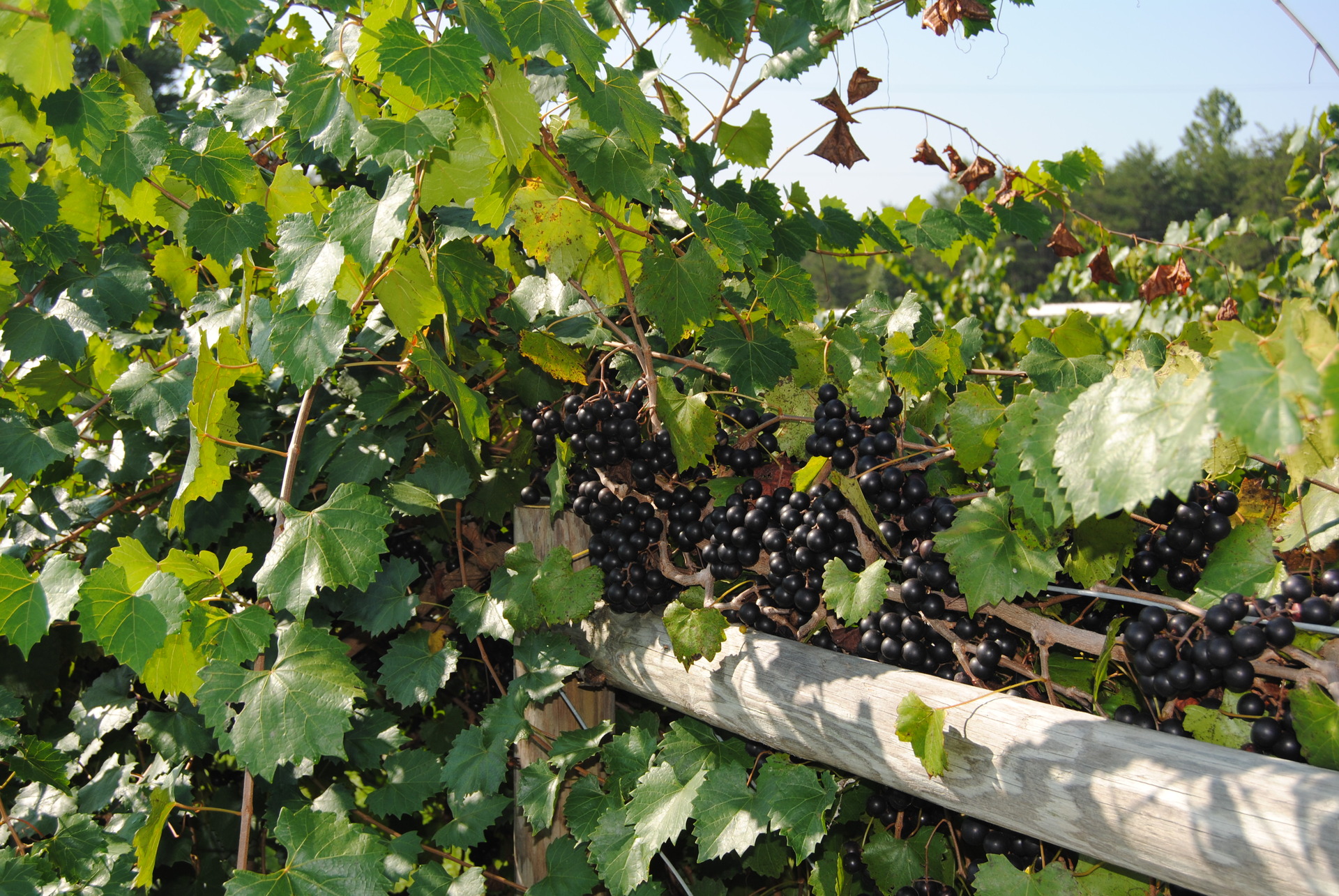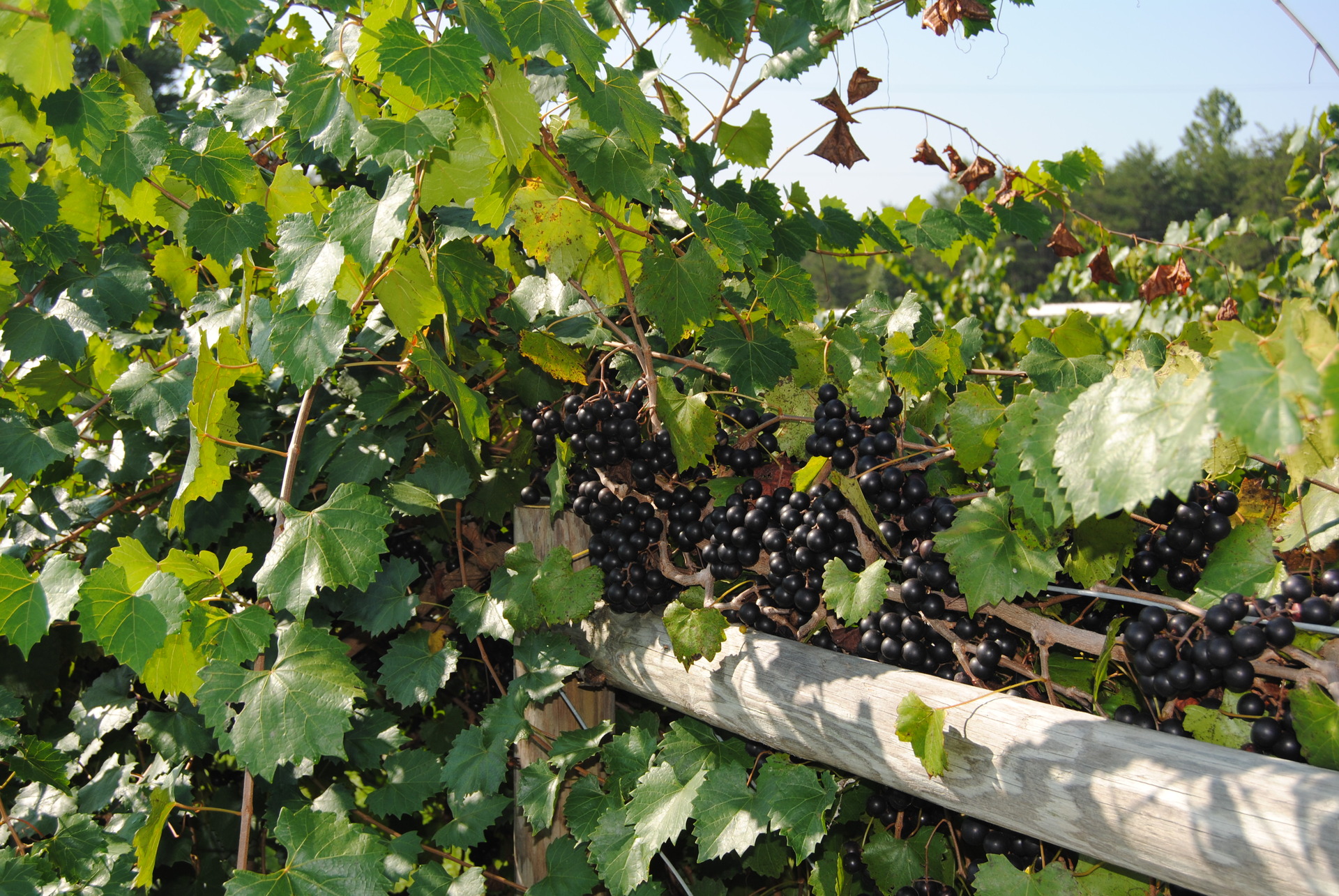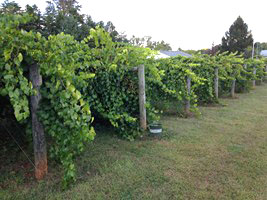 Muscadine grapes of 15 varieties are used to make home-made jelly.  Muscadine jelly is served with our home-cooked breakfast and is available for purchase.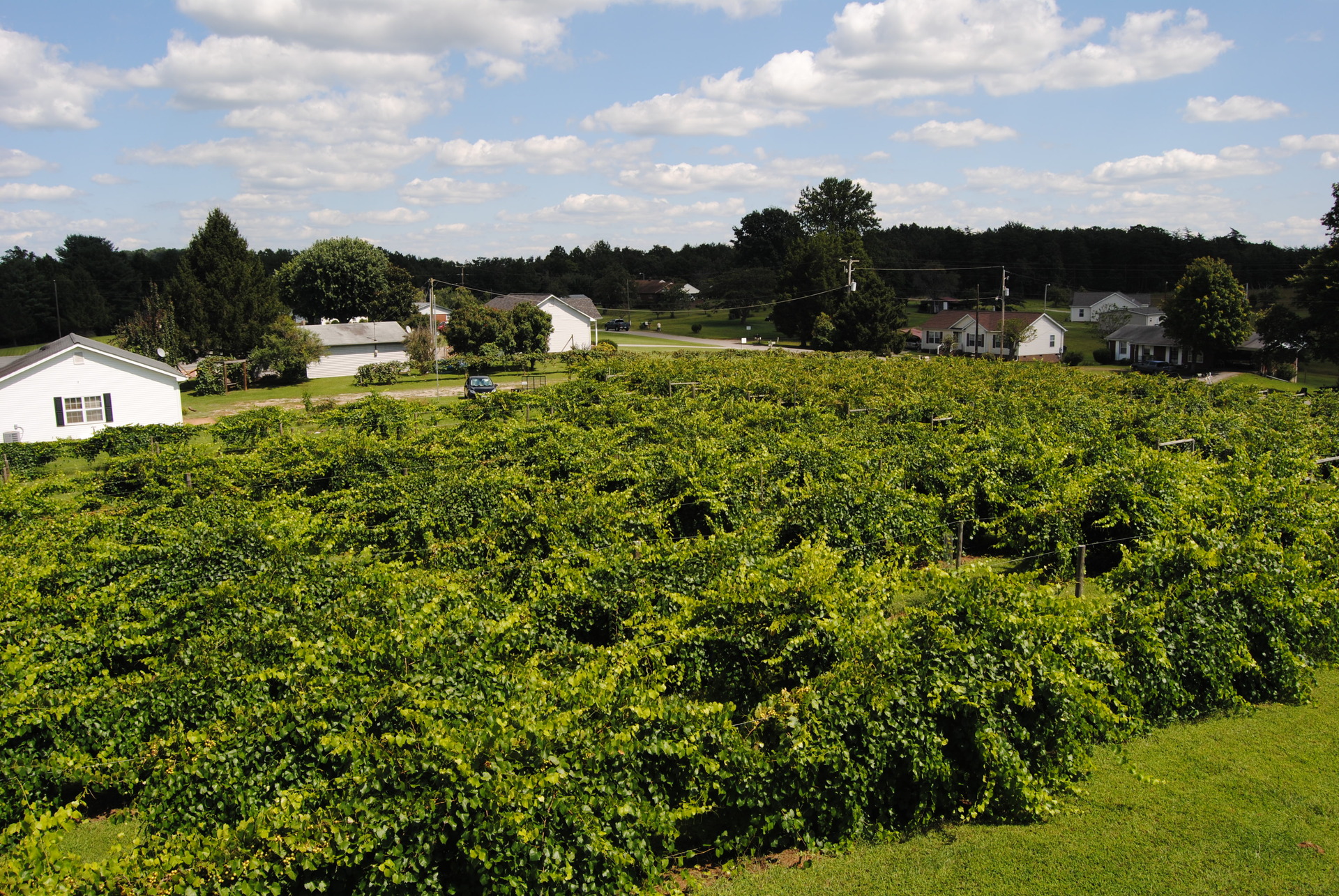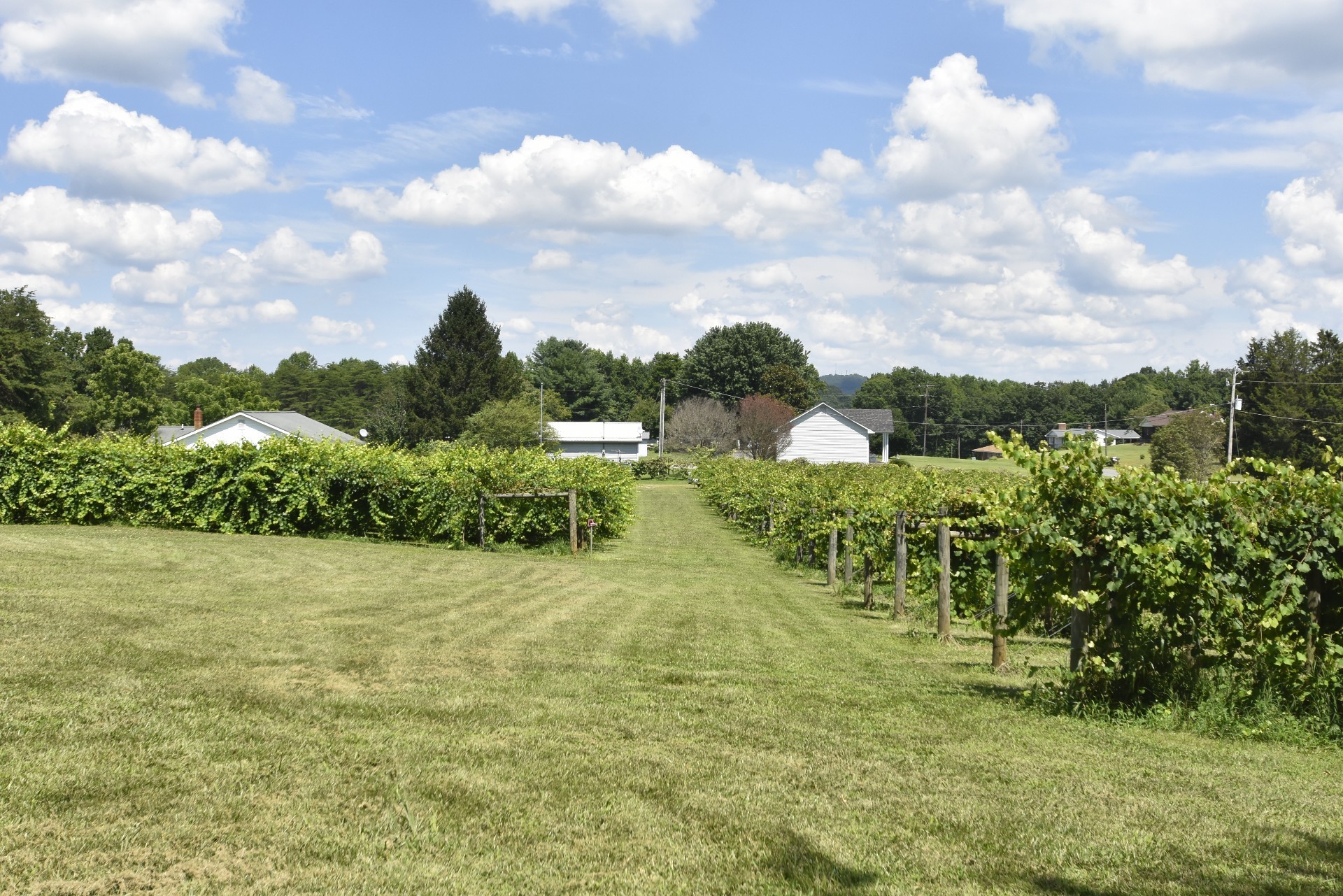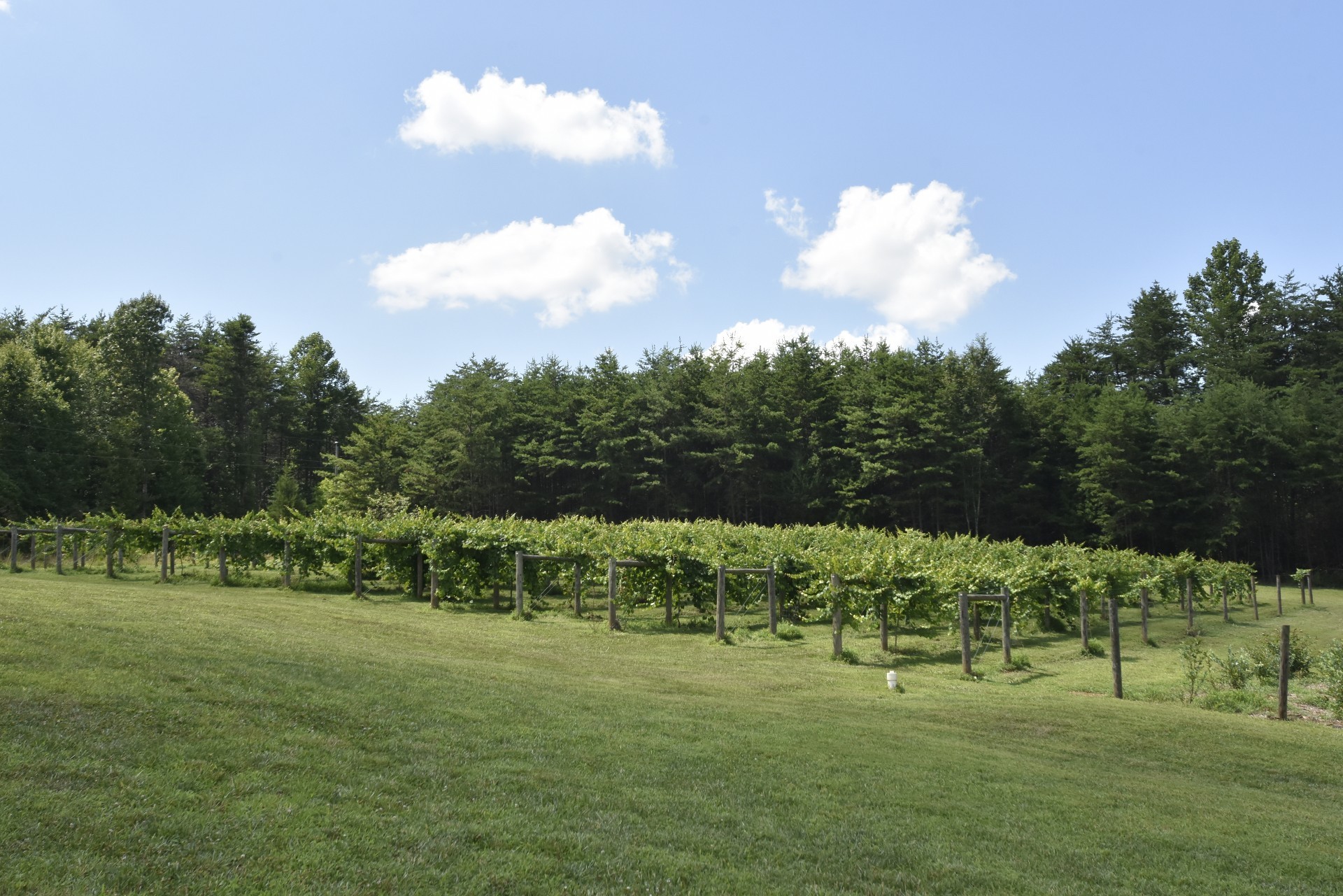 This vineyard is on the left side of the bed and breakfast with an isle to walk through..
This view of the vineyard is on the right side of the venue, and in the front of the venue.